With only a few days before 2013 comes to an end, it's time to contemplate resolutions for the New Year. Where to start? Breaking bad habits such as smoking, excessive calorie consumption and countless hours in front of the TV, top most lists.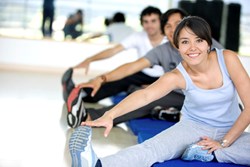 Replacing your negative tendencies with a healthy dose of nature and nurture is the first step in retraining your brain. The "Breaking Bad Habits Getaway" is a detoxification package that features: two nights' Whistler luxury accommodation, a healthy obsession treat upon check in, Fairmont Fit Gear for use throughout your stay, morning energizer breakfast, a two course lifestyle menu, a detoxification body wrap at Vida Spa and a choice of one activity: aqua fit, yoga, resistance stretching or a one hour personal running session.
"Whistler has some of the most incredible athletes and breathtaking scenery," said Managing Director Norman Mastalir, "What better place to get inspired and crack those bad habits."
The "Breaking Bad Habits Getaway" starts from just CDN $569.00 per person. This package is based on double occupancy and is available year-round. Call 1-800-606-8244 for reservations.
Tweet
Save hours on your travel research. Get brochures delivered to your door for free. Digital option too.