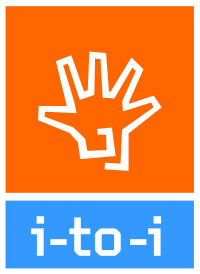 In Millionaire's Mission – the four-part realty series that goes to air on ABC 1 at 8.30pm from April 29 – eight mega-rich entrepreneurs are given the formidable challenge of tackling 'world poverty' through the microcosm of a rural village in Uganda. Cynics may scoff, but the reality is that the series has resulted in the establishment of an i-to-i community project that provides sustainable income and benefits to the village where the series was filmed.
In the first program of the series, millionaire Seb Bishop suggests that the best thing they could do with their combined contribution of 'reality funds' would be to turn a dis-used building into a hotel, which would provide both an income and English-speaking volunteers (in the form of tourists) to help on community projects.
As the series plays out, its legacy emerges: the i-to-i Teach Inn Uganda project, where volunteers help to provide an education for the children of Niyakasiru, the small village in southern Uganda featured in the series, and stay at the purpose-built Teach Inn, which provides a steady income for the village. All funds raised are ploughed back into projects that can benefit the village. Currently, a much-needed grain store is being built.
"The message that emerges from the series is that, in Africa, it's training, education and manpower that will really help communities climb out of poverty, and not monetary donations per se," commented Andrew Jack, spokesperson for i-to-i. "So far we have 75 volunteers signed up, who will provide in excess of 13,500 man hours of on-ground assistance."
Education is seen as the key to Uganda's advancement, and to ensure the quality of the teaching the volunteers provide, a TEFL (Teaching English as a Foreign Language) course is included in the participation cost. Volunteer assistance is hugely appreciated as the local school is severely under-resourced in every sense: while education is now free, teachers are scarce and classes may have up to 60 children, and teaching materials are virtually non-existent.
The cost of participating in the project is $2185 per person for the first four weeks and $185 for each week thereafter, including the on-line TEFL course before departure, accommodation, on-ground support and airport transfers. The nearby town of Kibale is also a base for visiting the mountain gorillas.
i-to-i offers over 500 ways to mix adventure travel with volunteer work in 28 countries across Africa, Asia, and Latin America.
To find out more about i-to-i visit
www.i-to-i.com
or call 1300 656 351.